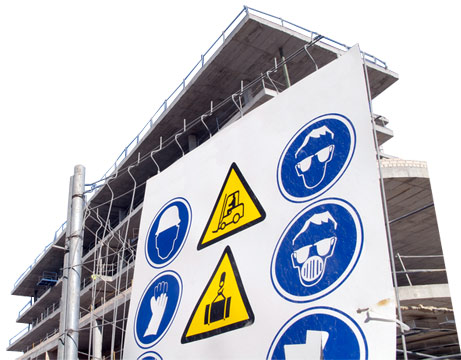 The safety of our employees and the public is paramount to Brickens. In fact, our goal is to operate an incident and injury-free environment on all projects. To this end, we have developed a Corporate Safety Program with an integrated approach to safety management, combining active employee participation along with management support and oversight, in addition to creating a company-wide culture of sustainable safety awareness.
Our proactive approach to eliminating danger, in addition to the management of risks, involves a myriad of strategies. They include: identifying and controlling work site hazards, the implementation of safety training, pre-task planning, tool-box meetings, the availability of proper personal protection equipment (PPE), job site safety induction for employees and subcontractors, and encouraging employees to take responsibility and be held accountable for their own safety and that of their co-workers.
While we are proud of the demonstrated success our safety initiatives have brought us to date, we are committed to the continued development and refining of our Corporate Safety Program as new challenges and technologies emerge in the future.